From Vietnam to America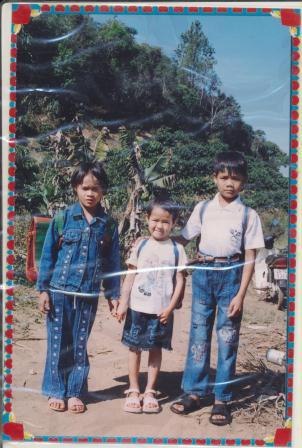 Hang on for a minute...we're trying to find some more stories you might like.
From extensive land to crowded cities, senior Le Nguyen moved from Vietnam to Oklahoma in 2010 when she was just 11 years-old in order to expand her family's business.
Unlike Oklahoma, Vietnam neighborhoods consist of secluded houses and vast land. Because of this, Nguyen would assist her family on the farm. Now in America she assists her mom at their family store. In addition to a new job and environment, there were many adjustments that Nguyen had to make.
"The hardest part of adjusting was the timing. After a month or so I started getting used to it," she said.
Coming from a place with little city life, Nguyen was surprised by the amount of cars on the streets due to the fact that people in Vietnam primarily travel by foot or bicycle.
"The markets in Vietnam were also outside so we had to shop outside instead of inside like you do in America," she said.
Apart from adjusting to the environment and living situations, Nguyen also had to acquire a new language.
"We only get to learn basic terms like 'How are you?' but when I got here that's when I learned English," Nguyen said.
Around the time she arrived in America, Nguyen started learning English. She would go to library and check out books that are meant for first graders and kindergartners in order to learn basic words and phrases.
Since English wasn't Nguyen's first language, coming to school in America was a challenge; however with help from teachers and the library, she slowly progressed to success. Despite her hard work, school remains an obstacle.
"Compared to everyone in my class, I'm a little below. I have to take more time to learn. When people take about two hours [of homework], I take about three," she said.
When assigned papers in English class, Nguyen has to seek extra help from peers and teachers. With peer editing from multiple students and extra guidance from instructors, she manages to avoid "D-list" errors and learns more about grammar structure and vocabulary in the process.
"When I first got to Harding freshman year, Mrs. Boomer is the one that helped me with English the most. She even gave me an English-Vietnamese dictionary. I was also in AVID where Ms. Silver revised my essays mostly," Nguyen said.
As opposed to Americans, Vietnamese students are taught more advanced math starting at a young age. In the seventh grade Nguyen already knew Algebra 2; because of this, math class was less of a struggle for her.
Nguyen has managed to build a life for herself here in Oklahoma City. Luckily for her, there is an active Vietnamese community that provides opportunities for people like Nguyen to share their culture and build friendships. Nguyen participates in cultural dancing. Around the new year, Nguyen and her team perform in the Vietnamese community after preparing for around three months.
"They taught me how to dance for the holidays, and whenever there is a celebration for Buddha's birthday, we dance too," she said. In addition, Nguyen joined the Buddhist youth association three years ago to broaden her community involvement.
Click here to watch Nguyen's lion dance.