Ali Jalilian: student, photographer extraordinaire
Hang on for a minute...we're trying to find some more stories you might like.
Leaning awkwardly to get just the right angle, catch just the right light, find the perfect alignment and – *click!* The camera shutter snaps and the carefully constructed moment is frozen in time. This is Ali Jalilian's favorite moment – all the elements of his composition coming together as one. This is his passion and his profession, and he's only 14 years old.
Ali is a freshman this year at Harding. A native of Tehran, Ali moved here with his family from Iran over the summer.
He was around 10 or 11 years old when he picked up a camera for the first time, he said through an interpreter. He had a few friends who were already learning photography in college who helped him start. Now, he says, he really loves it; it's, like, his whole life.
Ali specializes in portraits that artistically portray their subject using specialized lighting, makeup, props, clothing and background settings.
Over time, he mastered each of the various elements working side-by-side with his college student friends from Azad Islamic University, the largest in Iran. After a bit of practice, Ali got so good that he could do all of the elements himself and his photos were displayed in galleries in Tehran.
According to Ali, he would make four or five thousand dollars a day from taking pictures and selling them in galleries.
One day, one of the customers at the gallery recognized his name on the artwork and recommended that he start helping out at Azad where his friends learned photography. Eventually he just started to teach classes in modeling and portrait design at Azad – all before entering high school.
He wants to someday do photography as a job in a place like Hollywood or Washington D.C., but still, he says, he wants to return to Iran where he first learned to use the camera.
For now, he still does photography work, though not nearly as much as he did in Iran. Most recently he worked for the Oklahoma Attorney General campaign of Mark Myles.
For a taste of his work, visit his Instagram profile @Alis_photo_gallery
Special thanks to Arman Zadeh for his help in interpretation.

About the Writer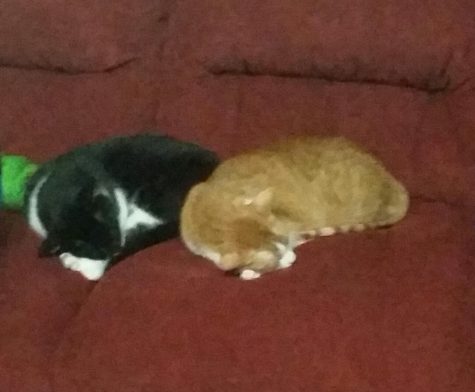 Dylan DelCol, Copy Editor
I'm Dylan DelCol, a very Canadian boi, and the second half of the Dynamic Delchuk Duo. This is our last year at HCP and my third on the news staff. Hopefully...