"Pathway to Greatness" plan revealed
Hang on for a minute...we're trying to find some more stories you might like.
The Oklahoma City Public Schools Board of Education unveiled plans for its Pathway to Greatness Initiative to reorganize the OKC school district feeder system and resource allocation.
The plan was presented by Superintendent Dr. Sean McDaniel on Tuesday, January 23, at a public meeting at Northeast High School.
The presentation outlined three different configurations for reorganizing the feeder paths of the school district. A detailed account of each path can be found here.
Much controversy has surrounded the project due to the way it seeks to reorganize the district. If implemented, the plan would close a minimum of 12 elementary schools and two middle/high schools across the district, seeking to consolidate underutilized facilities.
Under all proposed plans, Harding Charter Prep would be relocated to a location yet to be revealed, and this has made the plan particularly contentious.
In a promotional video presented by McDaniel at the Thursday meeting, the board heard plans to "re-purpose" the buildings vacated by consolidated schools for community resource centers
The Pathway to Greatness project has been in the works since the summer of 2018, when the Board of Education contracted local facility assessment firm, ADG, to assess the efficacy of the district's organization and resource utilization.
Their data and reports were officially released to the public at the Tuesday meeting, but had been leaked and published in a story by NonDoc two days prior.
The Board held open meetings for public comments and discussion of the various plans which will continue until Wednesday. A schedule for the times and places of these meetings can be found on the OKCPS website.

About the Writer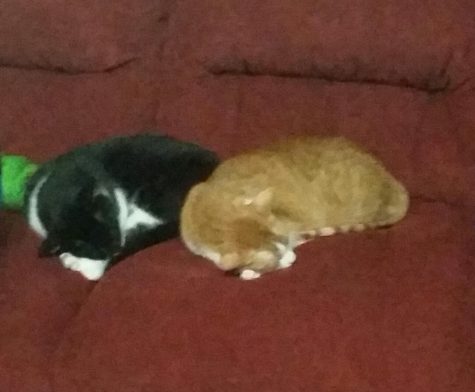 Dylan DelCol, Copy Editor
I'm Dylan DelCol, a very Canadian boi, and the second half of the Dynamic Delchuk Duo. This is our last year at HCP and my third on the news staff. Hopefully...